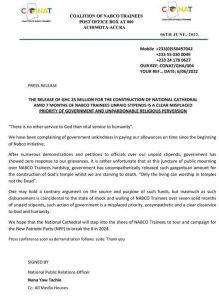 Nabco arrears unsettled and ghc 25million for national cathedral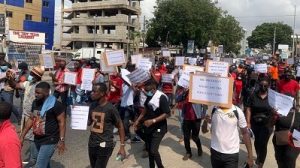 Nabco trainees expressed their distrust in the incumbent government by a press release to the media for indicating how life has become unbearable to them for 7 months unpaid arrears whilst the Government of the Republic Of Ghana has issued ghc 25million for building the national cathedral.
They are therefore demanding for settlement of their due 7 months arrears  so their remain at post from November 2021 up to date.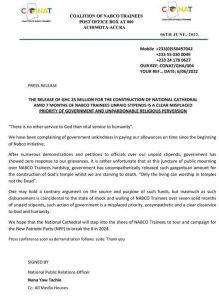 Since the introduction of the ghc 25million by the incumbent government for the building of the national cathedral, it has triggered innumerable comments and debates Nationwide
Meanwhile Nabco trainees were instructed to remain at post since November 2021 without payment of stipends for 7 months due to deteriorating economy.
Nabco trainees expressed to the media that, "If the government can raise ghc 25million for building of national cathedral then why can't he settle nabco trainees".