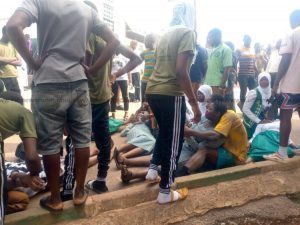 30 Islamic SHS students collapse after police fired tear gas
Watch video below!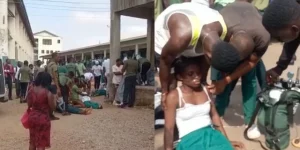 Reports reaching the media stressed that,over 30 students of the Islamic Senior High School at Abrepo in the Ashanti Region of Ghana have were rushed to the hospital after police allegedly fired tear gas on them whilst demonstrating over frequent road accidents in front of the school premises.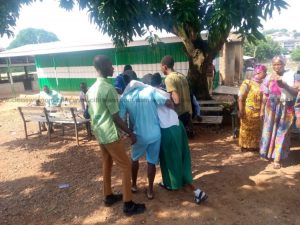 The students were said to have eventually blocked the road in front of their school in the course of their protest and demonstration over the frequent knockdowns.They lamented that, frequent calls for speed ramps have fallen on deaf ears.
Over 30 of the students were said to have gone unconscious and others were left with severe pain as a result of the firing of tear gas at them and were being admitted at the hospital for treatment