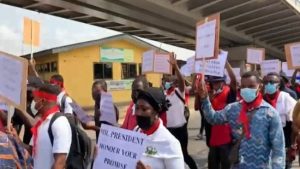 Nabco-hunger is slowly killing us whilst working without pay for 7 months.
The Ghanaian Nation Builders' Corps (NABCo) Trainees Association has petitioned the government to pay allowances to its members who have been stationed in areas for the previous seven months.
https://t.me/news4updates
They have been thrown into a point of no hope as the administration has turned a deaf ear to the critical challenges," the trainees said in a statement.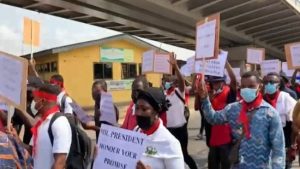 We have been instructed to remain at post since November 2021 without any payment and therefore life is truly bitter at this crucial point whilst working without pay.
Nabco trainees expressed how life is truly bitter whilst being ignored for seven months without pay since November 2021 to the media.
https://t.me/news4updates
[/highlight