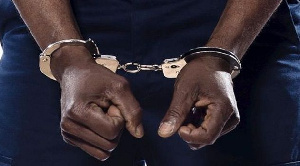 A 17-Year-Boy Has Been Beaten After Robbery
The 17yrs boy was arrested at the St. Andrew Senior High School at Assin Fosu in the Central Region.
The school have been hit with several robbery cases forcing them to beef up its security with electric barb wires and other apparatuses but the robbers still managed to avoid electric shock and broke into the school.
Unfortunately for them, one of them touched the wire which triggered the alarm of the security officers.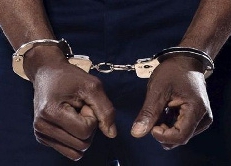 Two of them escaped but one was arrested and beaten to pulp before he was handed to the police. According to the report to the media,the boy has been a notorious for engaging in robbery for many years