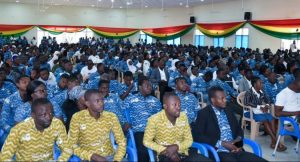 NABCO trainees embark on compulsory two weeks leave starting from 11/01/21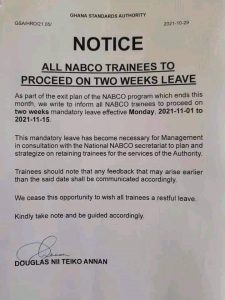 The Nation Builders Corps popularly known as NABCO was a government initiative to tackle stress of unemployment and also tackle social problems in our society. Due to the end of the program, the Ghana Standards Authority has released a statement commanding all NABCO trainees to proceed to 14 days leave. The statement noted that this order will be effective from the 1st of November to the 15th of November, 2021.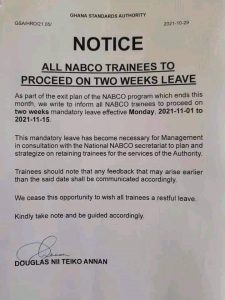 According to the Authority, it is very needful for trainees to go on this leave so that they can plan and know how to equip them in their promised permanency. The statement further pledged that updates will be further communicated to trainees whilst on leave.