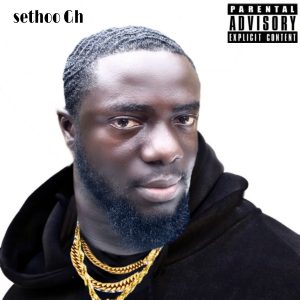 Happy birthday to the international hip-hop artist and songwriter "Sethoo Gh" the most influential hip-hop super star.
Since the release of Come Back album by the sparkling international hip-hop artist "Sethoo Gh", has enormously gained popularity with millions of streams and downloads with such a remarkable and astonishing Come back album especially in UK, Africa and worldwide.
Sethoo Gh is a sensational hip-hop artist and songwriter whose lyrical concepts are overwhelmingly impacted on the relevance of mankind with regards to the emphasis of cultural and social life.
The hip-hop artist and songwriter Sethoo Gh is internationally recognized due to his remarkable lyrical concepts impacted from his songs
Today marks the remarkable birthday of the international hip-hop super star and songwriter, "Sethoo Gh" and he's gaining millions of birthday wishes especially from UK, Africa and worldwide by his august fun base and followers globally. The Rocket Music Group in UK celebrates his remarkable birthday today with fun  base and followers worldwide.