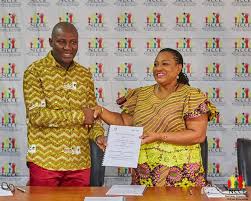 Important Notice To All NABCO Trainees;
1. A CALL FOR APPLICATION BY NBSSI/MASTERCARD FOUNDATION
In the coming days, please expect flyers and information calling for NABCO Trainees to apply for selection under the Young Africa Works (YAW) program by MasterCard Foundation in partnership with The National Board for Small Scale Industries (NBSSI) under an agreement with The Nation Builders Corps (NABCO) for trainees.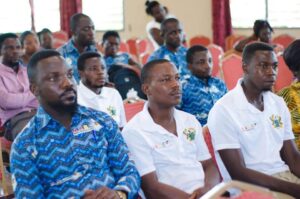 Target Group: All NABCO Trainees currently on the scheme. NABCO reference numbers of trainees shall be used to verify applicants qualifying status,
Eligible Groups: NABCO Trainees aged between 18-35 years,
Programme: Innovative, Creative and Entrepreneurship (ICE) Programme,
Benefits: Training, Coaching & Mentoring and compete to win seed capital to help start business,
The mode/dates of application, assessment, selection, boot camping and further steps will be announced
The process of application and selection shall be handled by MasterCard Foundation/NBSSI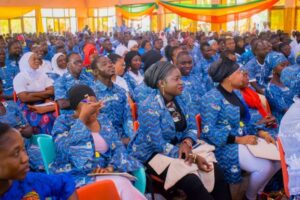 2. NEXT STEPS FOR NABCO TRAINEES WHO SELECTED ENTREPRENEURSHIP UNDER THE CAREER PATHWAY TRANSITION PROCESS (CPTP)
The next steps for those who selected entrepreneurship under the CPTP to begin extensive training in specific areas in addition to other skills development training received.
Trainees who selected the Private Sector under permanent employment interest and Career-Focused Further Learning as their desired exit pathways will have the option to join these training.
These groups can still apply for the NBSSI/MasterCard Foundation Young Africa Works ICE program.
The training and skills development areas will cover the following;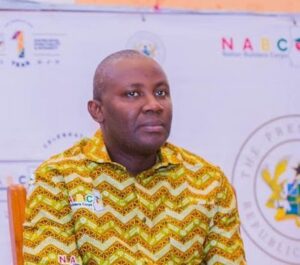 Business Etiquette & Networking, Branding, Customer Service and Professionalism and Ethics Training.
Renewable Energy Entrepreneurship and Opportunities Training.
Entrepreneurship and Business Plan/Proposal Training.
Future steps and arrangements will be announced.
The processes, dates, timelines and pedagogy for these training will be announced directed to only trainees qualified to participate.