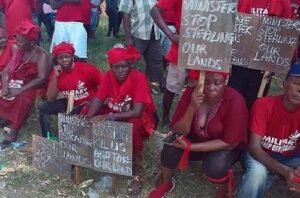 we're ready to die for our land – La youth to soldiers
The youth of La have vowed to sacrifice for their lands from the military following an assault of some locals and journalists by soldiers on Thursday, 15 April 2021, as they went to inspect the 250-acre property at Gbletso near Burma Camp.
The spokesperson of the youth, Mr Jeffrey Tetteh, told journalists that: "We have realised that against all warnings, the military is still developing the place".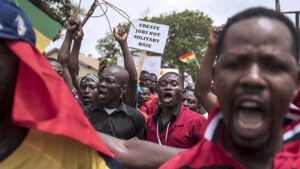 "Now, like we've told you in previous meetings, on 27 November 2020, the government released those lands to the people of La. The military has vowed vehemently to resist the people of La and make sure we don't get onto our land.
"We are beginning to realise a trend that the government is using the soldiers to intimidate us.
"They are suppressing us in an era of democracy and we, the people, will resist kind of suppression", he said, adding: "We are going to resist with our last breath if they wish and think they can spill our vow because of this land, we are willing and so be it because our forefathers laid down their lives and shed their strength to regain this land for us".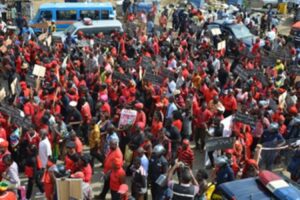 "It is our time to also make sure that we also gain the land and bequeath it to those generations after us. We are not going to be intimidated by the use of security personnel. We are not going to be intimidated by the forces of the military. We are not afraid of their artillery and whatever they do, we shall still march onto the land today and possess it", he noted.
Meanwhile, the MP for the area, Rita Odolley Soah, has condemned the military brutality and called on the authorities that be to resolve the impasse.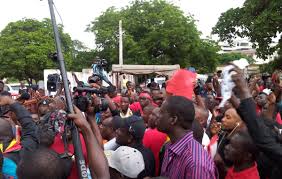 "The people of La went on the Gbletso land, that is the Burma Camp area to inspect their land and as they went there, the confrontation was between the people of La and the military, not the police.
"The military deployed their officers to attack them if the people head onto their land that the government has released to them.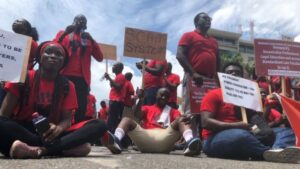 "I don't think there was a course for the military to attack them and these are civilians" and, so, "for them to even attack civilians on the field, I think they have to be called to order and then the situation has to be addressed because when you come to La, they beat men and women, they beat the media people who were there and it is not good for us and, so, I pray that the government will come in quickly; the ministers of land, defence and the regional minister will all come together to make sure that they sit with the traditional authorities and the people of La for an amicable solution to this problem. It has lingered on for far