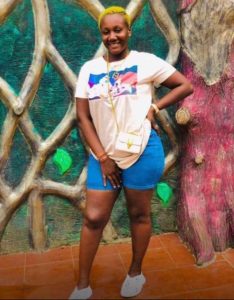 Watch video-Pretty Maa Adwoah shot and killed by Ex boyfriend. Watch video below!
A young beautiful woman on Thursday, 20th April 2023, was gruesomely shot and killed by her alleged boyfriend whose name has only been given as Tycoon.
The lady who has been identified as Maa Adwoa was shot and killed at the forecourt of Dufie Towers, Adum, Kumasi in the night on Thursday.
According to eyewitnesses, the incident occurred at about 10 pm when the deceased and her alleged boyfriend in the company of one other lady yet to be identified were heard arguing.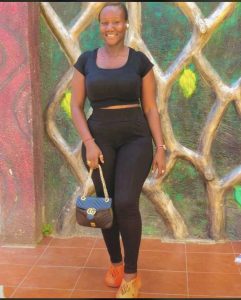 Out of nowhere, the jealous boyfriend who suspected that the 26-year-old was cheating on him pulled a gun and shot her twice in her chest before adding three more gunshots in her stomach.
According to eyewitnesses the pretty lady who has a four-year-old son was begging for her life to be spared by her boyfriend tycoon but it fell on deaf ears as he killed her before bolting in a pragia.
The lady is said to have died on the spot before her lifeless body was sent to the hospital.
Meanwhile, the Ashanti Regional Police Command has launched a manhunt for the alleged perpetrator of the crime.