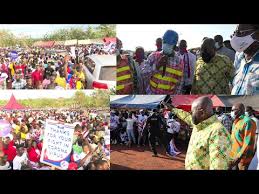 Live updates] Jubilation at Akufo-Addo's residence
Some party supporters of the New Patriotic Paty (NPP) have massed up at the residence of their leader, Nana Addo Dankwa Akufo-Addo, in jubilation despite an official declaration of Monday's polls.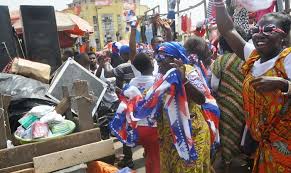 The jubilant supporters are clad in white, singing and dancing in front of the president's house.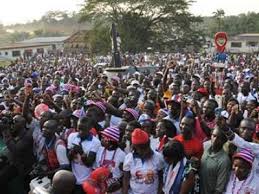 He is yet to come out, nonetheless
President Akufo-Addo is likely to break his silence after the official declaration of results.