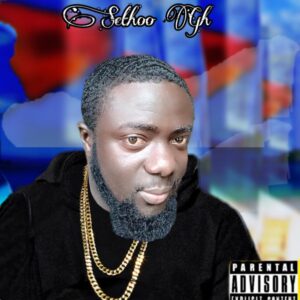 Sethoo Gh congrats prez.Akuffo-Addo for winning 2020 election;
The most influential and international hip-hop super star and songswriter Sethoo Gh whose remarkable come back album has trended worldwide with millions of streams and downloads has congratulated President Nana Akufo-Addo following his re-election for a second term in office.
Sethoo Gh said the re-election of President Akufo-Addo in a hotly contested poll demonstrates the strong confidence and trust the people of Ghana have in his visionary and progressive leadership.
"On behalf of the SEM MUSIC-UK and the August funs and followers of the international hip-hop super star Sethoo Gh wish to extend warmest congratulations on Your Excellency's re-election as President of Ghana," Sethoo Gh said in his congratulatory message to President Akufo-Addo.
Sethoo Gh added: "I believe, under your visionary and strong leadership, Ghana will certainly consolidate and expand the gains made during your first term in office for the benefit of your people and the African continent."
President Akufo-Addo was declared the winner after he obtained 51.6 percent of the votes defeating his main rival, former President John Mahama, who garnered 47.4 percent of the votes cast.