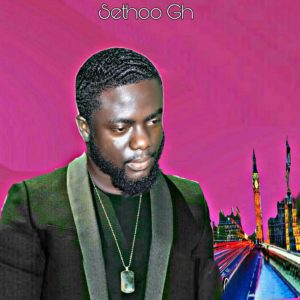 Since Actor Emil Wood affectionately renowned as Nana Tornado disclosed that innumerable qoutes in the Bible are purely lies, false and likewise misleading, created a lot of controversies and comments.Tonardo, disclosed that the Bible, was eventually delivered to us by our slave masters with an indication that our slave Masters will deny us our due significantly and misleading facts will be stressed hence the Holy Bible they claimed to our forefathers as great wasn't written by God and therefore rendered as misleading and greasy to both our spiritual and physical survival.
Nana Tonardo wondered the possibility for a snake inscribed in the bible to talk and deceive Eve and Adam to eat the forbidden fruit and this accounted for him to publicly disclosed that there's nothing good in the Bible and we should serve ourselves rather than believing in the Holy Bible and it's scriptures.
The international hip-hop super star and songwriter "Sethoo Gh" whose tremendous come back album has gained millions of streams and downloads worldwide has angrily reacted to the smeary and filty claims by Nana Tornado disclosing that it's irrelevant to accept scriptures in the Holy Bible and to rather serve ourselves rather than God as devilish by the delivery of his comment attached to the false claims of Nana Tornado on social media.
The international hip-hop super star and songwriter "Sethoo Gh" eventually commented that "Nana Tornado's claims and clarifications concerning the Holy Bible scriptures as false and to server ourselves rather than our omnipotent God as devilish and absolutely misleading", with his comment tagged to Nana Tonardo's video
Watch the video Below