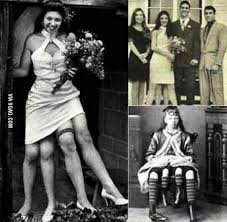 Watch video :a Woman With Four Legs And Two genital Parts goes viral
The four-legged lady was born in 1868 in London County, Tennessee, and her full name is Josephine myrtle Corbin.
Myrtle's doctor explained that she had two distinct bodies below the waist due to an uncommon form of joint twinning known as "dipygus."
Originally, Myrtle's separate twin was thought to be her extra legs. Her inner legs were shorter than her outer ones but unjoined. The shorter legs were her best option, but she was unable to walk with them.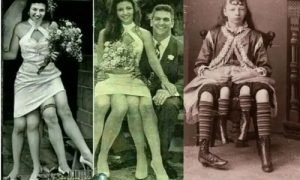 Josephine Myrtle Corbin
At 19, she wed medical practitioner Clinton Bicknell, and the couple eventually produced one son and four daughters. It was stated that three of her young children were born using one set of organs and two using the other. After a long and productive life, Myrtle passed away on May 6th, 1928.