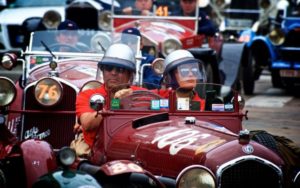 Deputy Managing Director of State Transport Company (STC) in charge of Operations Mr Kwabena Sintim Aboagye over the Christmas festivities donated 32-inch Plasma Amcon  Flat Screen Television sets to the over 600 delegates in the Lower West Akim constituency to enhance his chances of snatching the seat from the Incumbent Legislator for the area.
The donations from the former MCE of the area to the Constituency, Electoral Area and Polling Station executives took place at his residence in Asamankese on Sunday December 29th, 2019.
In attendance were the Constituency Chairman and other Constituency Executives as well as all party executives.
Mr Aboagye is among two others lacing their boots to contest the incumbent MP Mr Ayea Kyei Baffour in the ruling New Patriots Party (NPP) Parliamentary Primaries Slated for 25th April, 2020.
Many are wondering if the salary of the Deputy Managing Director of STC is enough to cater for over 600 flat screens running to several hundred of cedis which he gave out under the guise of showing appreciation to delegates to smoothen his way to victory.
There is an argument among some quarters that the gesture is not only violation of NPP parliamentary primaries campaign rules, but smacks of wanton corruption which the president himself preaches against.