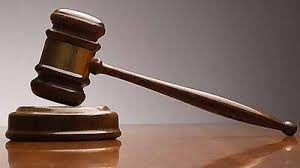 Mavin record is a label owned and founded by don jazzy and definitely a dream label for all upcoming artistes.
Recently Don Jazzy himself said the record label is occupied and that there is no vacant position left for new artistes to be signed yet.
Recently, a fan reached out to the mavin manager for help. He told Don Jazzy to sign him into his record label and also went ahead saying he won't be collecting any percentage from the contracts if he is eventually signed to the Record Label.
Surprisingly, Don Jazzy replied him he doesn't have any vacancy in his record label and that the boy shouldn't send Any such message in that manner to any other record label owner.
He went on saying that the labels will take advantage of him and he made him know that he doesn't need a record label deal to be successful in the industry.
See a screenshot of the conversation below:-
What a matured way to reply encourage and slo motivate a young hustler.