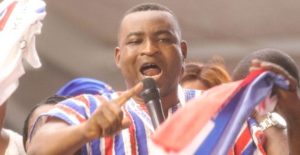 The Second National Vice-Chair of the governing New Patriotic Party (NPP), Mr Frederick F. Anto has stated that the Ashanti Regional Chairman of the party, Mr Bernard Antwi-Boasiako, popularly known as 'Wontumi', has no power to instruct that all incumbent Members of Parliament (MPs) in the party's stronghold should be allowed to go unopposed in the upcoming primaries.
Mr Anto said there are rules governing the party's primaries and that one individual c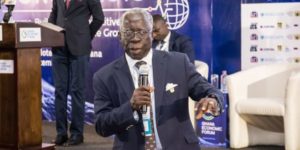 annot take that decision for the whole party.
The former Ashanti Regional Chairman of NPP said the constituency executives will forward the recommendation to the national level before any decision can be taken.
Speaking with Kwabena Prah Jnr on Accra100.5FM's Morning Show, 'Ghana Yensom', Mr Anto said Wontumi's statement has been misconstrued.
"He [Wontumi] hasn't said that all Ashanti MPs should go unopposed. The selection of parliamentary candidates is in our party's constitution (article 12) which states the sequence of events in selecting MPs and the constitutional process must be followed. I think that's what he meant to say but has been misunderstood. The Ashanti Regional Chairman doesn't have the sole power to take that decision", Mr Anto said on Accra100.5FM.
Wontumi, in a recent interview, said all sitting MPs in the region should go unopposed.
"I have a strategy which Moses used in the Bible: I have the interest to protect the interest of the party at the regional level and