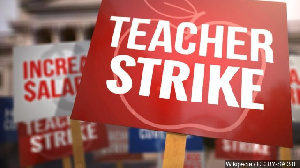 Members of the Technical University Teachers Association of Ghana (TUTAG) have declared a strike effective immediatiely, following the non-payment of their allowances.
The strike by TUTAG follows what they describe as the government's failure to migrate them onto the public universities' salary structure.
They are also demanding an increase in the allowances they are given to the appropriate level, arguing that emoluments due them were not released despite a directive from the Ministry of Finance to the Controller and Accountant General's Department.
TUTAG, in October 2019, called off their three-week old strike after a meeting with the Labour Commission, Ministry of Finance and the Fair Wages and Salaries Commission.
During that time, technical education in the country nearly came to a standstill, with a call for the academic calendar to be extended to make up for the contact hours lost during the period of th